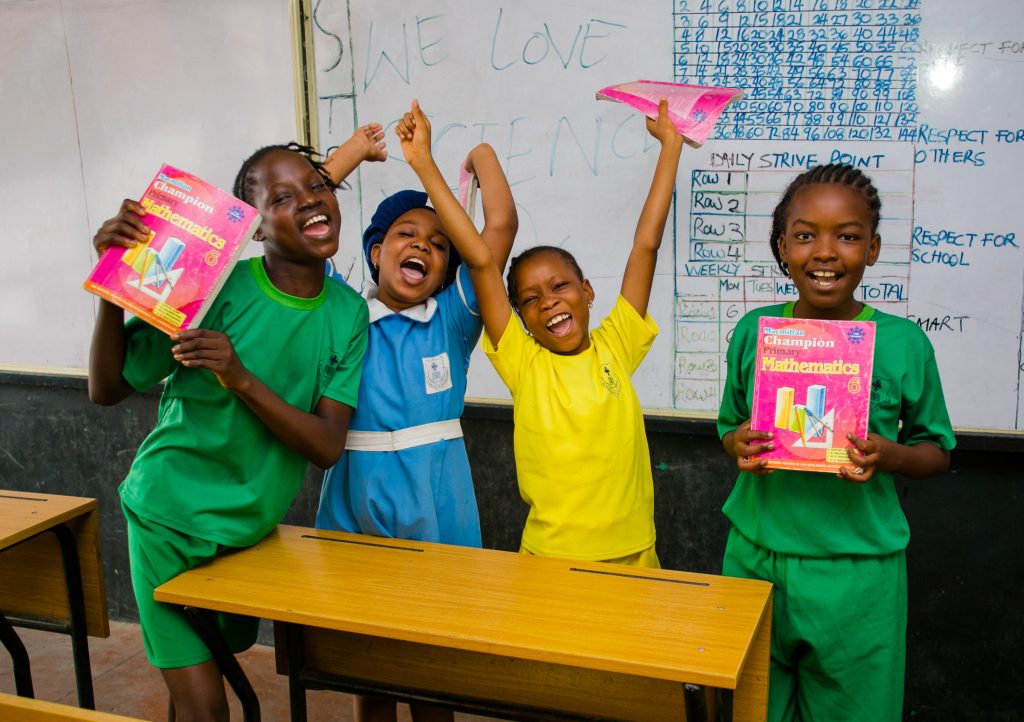 As the world marks the 2023 International Day of Women and Girls in Science themed 'Innovate. Demonstrate. Elevate. Advance', Executive Chairman of the Lagos State Universal Basic Education Board (LASUBEB), Wahab Alawiye-King, has said that the state will not be left behind in the global push to increase female participation in science, technology, engineering and mathematics (STEM).
Data shows that women and girls continue to be excluded from participating fully in science, with less than 30 % of researchers worldwide being women.
But recognizing that the participation of women and girls in STEM is critical to the state and country's sustainable development, LASUBEB's EKOEXCEL has prioritized it.
Commenting on the day being marked on Saturday, February 11, Alawiye-King said that EKOEXCEL, the transformational primary education initiative Governor Babajide Sanwo-Olu launched in 2019, recognizes the crucial role of STEM in shaping the future and driving sustainable development.
"Addressing the gender imbalance in STEM was one of the reasons Governor Sanwo-Olu inaugurated EKOEXCEL in 2019 and we are happy with our strides. No nation grows without science and technology and we have seen that to have an economy in tune with our megacity status, we have to encourage females in STEM. Our female pupils are enjoying themselves learning science and doing experiments.
"They continue to admit their joy in being taught in our schools where no effort is being spared to give them the best science education. Indeed, I am glad that EKOEXCEL is delivering on this front," he said.
Using innovative digital learning solutions, EKOEXCEL has prioritised girl-child education. It is empowering a new generation of confident, successful girls by promoting gender equality in education, gender equality in schools and equality of educational opportunity and accountability.
EKOEXCEL commissions all of its artwork and creative stories in textbooks and workbooks to ensure equal visibility of male and female characters and expressly represent female characters in influential, unconventional roles.
Last year, two girls, Sarah Adeyemi and Unique Emmanuel, of Monsuru Agoro Primary School, Mafoluku, took the third position, in the project segment of the 25th annual National Junior Engineers, Technicians and Scientists (JETS) competition. Affirming the inclusive education pupils are receiving with EKOEXCEL, the two girls presented an air and temperature monitoring system they developed using an embedded approach.
With the introduction of EKOEXCEL, public primary school girls in Lagos can aspire to be like Nigerian female achievers in STEM, such as electrical engineer and founder of Main One Cable Company, Funke Opeke, the Chief Enterprise Business Officer of MTN, Linda St. Nwafor and also the tech-savvy Enoh Ugbonna, technical support programme lead for EKOEXCEL.
Speaking in commemoration of the day of science for females, Sadiah Bashiru, a 10-year-old basic 5 pupil of St. Georges girls' primary school said, "EKOEXCEL has inspired me by introducing a subject called info-tech, I love info-tech because I love technology, I love to learn about computers.
I want to be an inventor because one day when I visited a hospital with my parents, I saw the doctors use a big scanning machine to check a patients' health, I was amazed by the technology of the scanning machine, since then, I wanted to become an inventor and save the world. Happy international day for women and girls in science!!" she exclaimed.
Also in support of the celebration of girls in science was Joy Famuwe, an 11-year-old basic 4 pupil of St. Georges girls' primary school said, "EKOEXCEL has helped me better understand subjects that are difficult to know, because I have friends who are in other schools and they are not learning as I am learning.
"My parents are proud of me. I want to become a doctor because I became inspired after one of my relatives was cured of sickness that was very bad. Happy international day for women and girls in science to everyone in the world!!" she also exclaimed.
EKOEXCEL further engages in systematic gender-responsive monitoring to ensure practical evaluation of the progress of each girl child across indicators like attendance and academic performance in its bid to ensure that girls are not left behind.
The International Day of Women and Girls in Science aims to amplify the critical role women and girls can play in science and technology. It also promotes equal opportunities as women remain underrepresented among senior scientists in academia and leadership positions in the workplace. It was first marked in 2015.
This article appeared originally on Independent, Feb 13, 2023.