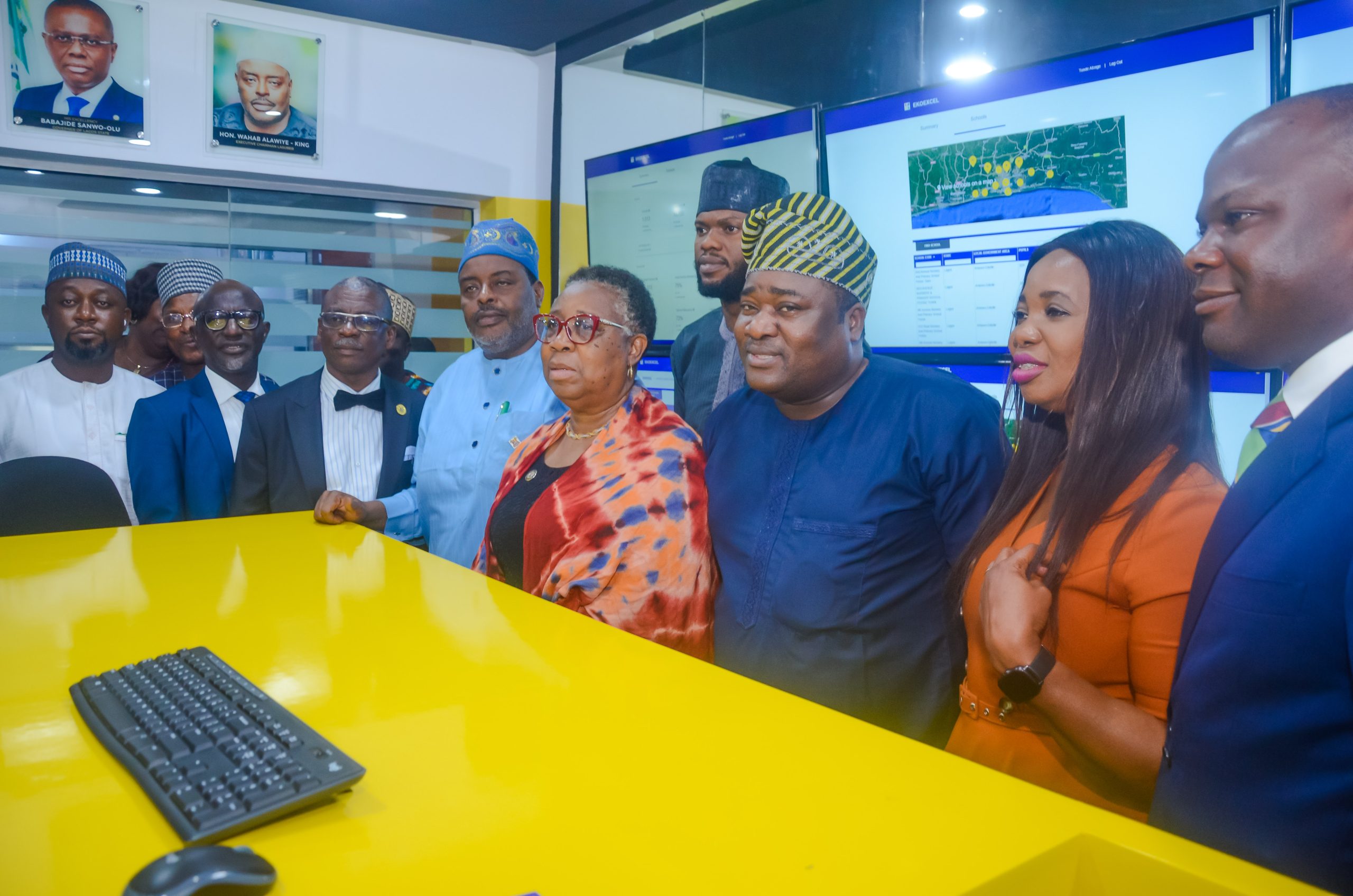 Lagos State Universal Basic Education Board ( LASUBEB), yesterday, inaugurated the 'Situation Room', the state's EkoExcel's education control centre, located within the board to provide real-time monitoring and feedback on pupil's learning deliveries, attendance, learning outcomes and other key indicators.
In his presentation, the Permanent Board Member in charge of EkoExcel, Hon. Bayo Adefuye, stated that the situation room is data-driven which creates real-time digital transparency throughout EkoExcel system through a bank of computers and wide screens using a computer programme called 'spotlight'.
According to him," this room can remotely access digital insights on exactly what is happening in schools, including lesson delivery, attendance and learning outcomes on a micro and macro level."
With the technology platform, he noted that the board can digitally track attendance, the percentage of lessons delivered on a daily basis, pupil assessment data , quality assurance data and more via a real-time dashboard, adding that there will be monitoring officers that will also be going out for assessment.
In her remarks, the Commissioner of Education, Mrs. Folasade Adefisayo described EkoExcel as the major selling point saying that the governor boasts about how the pupils have been learning at appropriate levels across primary schools and how their numeracy is enhanced.
" It's being heard all over the world," she said, adding that EkoExcel is a remarkable programme which has answered the question of equity because the children are taught by well trained teachers and they enjoy the learning; solved the problem of access and quality as the children will be critical thinkers and problem solvers on leaving school .
"We are very proud of that fact as they will understand and be able to apply technology and innovation. There is so much data that this is going to give which will make us to make informed decisions. There won't be guesses, we will know precisely what is happening and how it is happening to be able to develop solutions."
The Chairman of the board, Hon. Wahab Alawiye-King thanked New Globe Education Services Limited, the private partner on the project for their  technical support and collaboration in achieving the workstation, stating that it is one of its kind in the country.
He described the initiative as part of the Governor Babajide Sanwo-Olu's agenda to transform the basic education sector using technology.
"Transforming the basic education sector is quality and with the introduction of the digital device, we can monitor what is happening in our schools real-time and this is very good for us at this time. Technology is what is used all over the world to monitor and track achievements in our classroom and Lagos should not be a difference and that is why we have introduce this, " he stated.
At the handover/commissioning ceremony which had various stakeholders in the basic education sector in attendance, the Group Managing Director New Globe International, Dr Soji Akinyele presented both the Commissioner and SUBEB Chairman a certificate on global recognition of EKOEXCEL methodology by Harvard Economist, Professor Michael Kremer.